Welcome to Ko Phangan
Lying off the coast of Suratthani Province in the Southern Gulf of Thailand, Ko Phangan is the one in an archipelago ofAngthong National Marine Park. Ko Phangan is approximately 168 square kilometers, 70 kms away from the mainland and approximately 12 kms away from Ko Samui which acts as the main air-link to Ko Phangan.

Phangan Island is well-known as a world famous Full Moon Party at Haad Rin Beach, when party is over and the sun has set on the beach you'll be surprised to find how much more Ko Phangan has on offer.



Places of interest consist of ancient southern-style temples and pagodas, many waterfalls such as Thansadej waterfallwhere the Majesty, King Rama V Chulalongkorn visited for 14 times and also have been visited by the King Rama VI Vajiravudh, King Rama VII Prapokklao, and the present King Phumibol.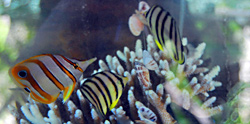 There are many excellent dive sites especially around the uninhabited islands of Angthong Marine Park, also opportunities for snorkeling and sea kayaking. For those who prefer active options on land, Trekking to a wide is the best choice of captivating view point, elephant trek, and riding. 


    As a natural paradise island in the Gulf of Thailand, Ko Phangan serves as the perfect getaway retreat; relaxing on quiet deserted beaches, snorkelling and learning to dive at the distinctive island of Ko Maa - a protected National Marine Park; trekking in the footsteps of Thai Royalty at Than Sadet National Park steeped in history and culture. 

    Seeking adventure in the nearby Ang Thong archipelago composed of over 40 islands endowed with pristine beaches, natural caves and the tranquil Tha Lae Nai - the salt water blue lagoon lake featured in The Beach movie by Alex Garland. It seems that whatever it is you are looking for, there's something here for everyone.
Next full moon party 7:30pm on 23th Feb 2016